Category Archive:
hackintosh
RealtekRTL8111.kext low speed issue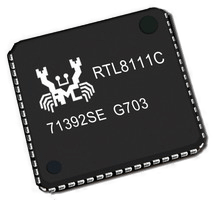 The Realtek ethernet chips can perform ugly with the RealtekRTL8111.kext and its default settings on the older Core2 machines (afp, smb, ftp, nfs, http as well).
To resolve the issue, set the enableCSO6, enableEEE, enableTSO4, enableTSO6 flags to false in the Info.plist file.
ASUS Radeon HD5850 macOS 10.12 kext patch
Here it is the newest patch for the ASUS HD5850. Works with 10.12+ only.
ATIConnectorsController: uakari
<dict>
	<key>Disabled</key>
	<false/>
	<key>Find</key>
	<data>
		AAQAAAAEAAAAcQAAAAAAABIEBAEAAAAABAAAABQAAAAA
		cQAAAAAAAAESAQMAAAAAAAIAABQAAAAAcQAAAAAAAAAA
		BgUAAAAAAAgAAAACAAAAcQAAAAAAACIFBQQAAAAA
	</data>
	<key>Name</key>
	<string>AMD5000Controller</string>
	<key>Replace</key>
	<data>
		AAgAAAQCAAAAcQAAAAAAABIEBAEAAAAABAAAABQAAAAA
		cQAAAAAAACIFAQQAAAAAAAQAAAQAAAAAcQAAAAAAABEC
		BgMAAAAABAAAABQCAAAAcQAAAAAAABAABQUAAAAA
	</data>
</dict>

UPDATE: On 10.12.4+, you must set the color depth to "millions of colors" with SwitchResX, to solve the color bug in the newest legacy driver.
Clover EFI ver3389 with corrected DDR4 RAM detection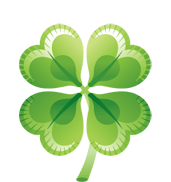 Here it is my newest Clover build. Since last time I made a research again in the spd.c file and in the DDR4 SPD specification, and I realised that we can identify the speed from the Minimum Cycle Time and what is a most important thing: we must paging to access to upper 256byte of the SPD data.
Patched UEFI-BIOS for HP G62-A30SH
The Mac OS Mavericks runs great on this laptop, but to get the wlan work, the original wifi card must be replaced.
The UEFI firmware prevent to start with other card than the original, which thing already made a lot of headaches to hp users.
I patched the firmware, and with an also patched flasher, I been able to overwrite the ROM with the modified version.
You can download the modificated files from here => sp54846.zip
Clover EFI ver3322 with corrected DDR4 RAM size detection
I patched the Clover EFI bootloader, to get recognize the DDR4 RAM module size correctly, from the SPD datas.
diff --git a/rEFIt_UEFI/Platform/spd.c b/rEFIt_UEFI/Platform/spd.c
index 04c66d8..a7d389d 100644
--- a/rEFIt_UEFI/Platform/spd.c
+++ b/rEFIt_UEFI/Platform/spd.c

@@ -585,9 +585,24 @@ VOID read_smb(EFI_PCI_IO_PROTOCOL *PciIo)

case SPD_MEMORY_TYPE_SDRAM_DDR4:

+ DBG("SPD[%d]: spdbuf[4]: @0x%x n", i, spdbuf[4]);
+ DBG("SPD[%d]: spdbuf[5]: @0x%x n", i, spdbuf[5]);
+ DBG("SPD[%d]: spdbuf[12]: @0x%x n", i, spdbuf[12]);
gRAM.SPD[i].Type = MemoryTypeDdr4;
- gRAM.SPD[i].ModuleSize = spdbuf[4] & 0x0f;
- gRAM.SPD[i].ModuleSize = (1 << gRAM.SPD[i].ModuleSize) * 256;
+ // size = ((u64)rows * cols * banks * ranks) * bit;
+ // (spdbuf[4] & 0x30) >> 4 : bank address bits
+ // (spdbuf[4] & 0xC0) >> 6 : bank group bits
+ // banks = (4 << addressbits) * (1 << bank group bits)
+ // ((spdbuf[12] & 0x38) >> 3) :ranks
+ // (((spdbuf[5] & 0x38) >> 3)+12) :rows
+ // ((spdbuf[5] & 0x7)+9) : cols
+ gRAM.SPD[i].ModuleSize = (
+ (((UINT64)1 << (12 + ((spdbuf[ 5] & 0x38) >> 3))) *
+ (1 << (9 + ( spdbuf[ 5] & 0x07))) *
+ (1 + ((spdbuf[12] & 0x38) >> 3)) *
+ (4 << ((spdbuf[ 4] & 0x30) >> 4)) *
+ (1 << ((spdbuf[ 4] & 0xC0) >> 6))) >> (20 - 3)
+ );

break;

Patched AppleHDA.kext – Realtek ALC282

I made it for the ASUS X200LA.
Speakers, earphone detect, and microphone are working.
Supported OS: Mac OS X 10.9 Mavericks, Layout ID: 1
ALC888 (revision-id: 0x100001) on 10.9 Mavericks

Talán egy hónapja, hogy sikerült feltelepítenem az Apple újabb rendszerének negyedik fejlesztői változatát, kisebb utánajárás és próbálgatás árán.
A hangot (ALC888) azóta nem sikerült a voodooHDA driver kivételével feléleszteni, amivel sajnos vannak problémák. Legfőképp az zavaró, hogy áthallatszik a mikrofon bemenet a kimenetre, és néhányszor megakad.
Most végre sikerült rájönnöm a probléma okára, és megosztom mire jutottam:
Az új rendszerben változott az IOPCI driver, így már telepítésnél belefutottam, hogy az évek óta Leopard-tól Mountain Lion-ig jól működő DSDT miatt, a PCI-busz konfiguráció beolvasása nem fut le, és az egész rendszerindulás megáll a PCI Configuration Begin üzenetnél.
A megoldás az lett, hogy nulláról újra szerkesztettem a gyári DSDT-t, csakis a szükséges módosításokat elvégezve.
Az AppleHDA hangdriver egy újabb olvasgatós kör volt:
Radeon 7xxx, OCZ SSD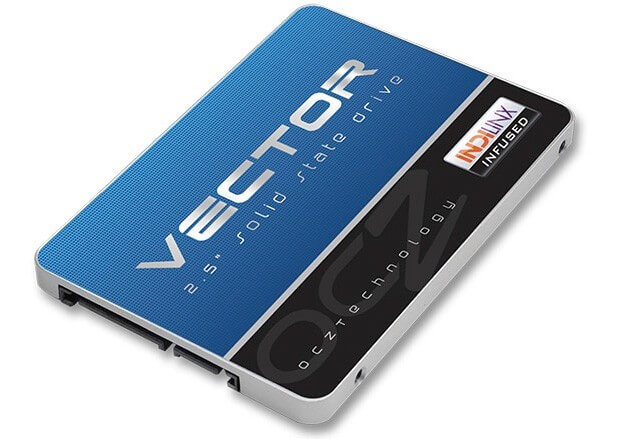 A Radeon HD7xxx-es kártyák támogatottsága még eléggé gyerek cipőben jár az Apple-nél, egyelőre nem érdemes ezeket a kártyákat választani Hackintosh építéshez. A driver hibája miatt, csak egy sleep után hajlandó észlelni a csatlakoztatott monitorokat. – Egy ASUS HD7870-es kártyát próbáltam ki.
Pár napig használtam egy OCZ Vector 120GB-os SSD-t is, egy elég jó konfigurációval. Ez az idő pont elég volt, hogy megerősítést kapjak, nagyon sokat számít a gyorsabb háttértár. Míg a tesztalany i7-es gép SSD-ről 3-4mp alatt, addig HDD-ről az évekkel régebbi gépemhez hasonlóan, kb. fél perc alatt indult el a 10.8.4.
Nagyon gondolkozom egy saját beszerzésén, és ajánlom mindenkinek.