Tag Archive:
mac
RealtekRTL8111.kext low speed issue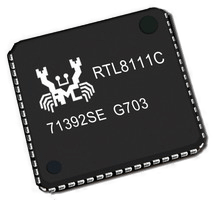 The Realtek ethernet chips can perform ugly with the RealtekRTL8111.kext and its default settings on the older Core2 machines (afp, smb, ftp, nfs, http as well). To resolve the issue, set the enableCSO6, enableEEE, enableTSO4, enableTSO6 flags to false in the Info.plist file.
Create vmdk from disk/dmg/sparsebundle
Open your disk image
Unmount all partitons, but do not eject the drive/image.
Open the Terminal app
cd /Applications/VMware\ Fusion.app/Contents/Library/
Get your disk number with diskutil list
./vmware-rawdiskCreator create /dev/diskx fullDevice ~/Desktop/hdd-link lsilogic
./vmware-vdiskmanager -r ~/Desktop/hdd-link.vmdk -t 0 ~/Desktop/hdd.vmdk
Clover EFI ver3322 with corrected DDR4 RAM size detection
I patched the Clover EFI bootloader, to get recognize the DDR4 RAM module size correctly, from the SPD datas.
diff --git a/rEFIt_UEFI/Platform/spd.c b/rEFIt_UEFI/Platform/spd.c
index 04c66d8..a7d389d 100644
--- a/rEFIt_UEFI/Platform/spd.c
+++ b/rEFIt_UEFI/Platform/spd.c

@@ -585,9 +585,24 @@ VOID read_smb(EFI_PCI_IO_PROTOCOL *PciIo)

case SPD_MEMORY_TYPE_SDRAM_DDR4:

+ DBG("SPD[%d]: spdbuf[4]: @0x%x n", i, spdbuf[4]);
+ DBG("SPD[%d]: spdbuf[5]: @0x%x n", i, spdbuf[5]);
+ DBG("SPD[%d]: spdbuf[12]: @0x%x n", i, spdbuf[12]);
gRAM.SPD[i].Type = MemoryTypeDdr4;
- gRAM.SPD[i].ModuleSize = spdbuf[4] & 0x0f;
- gRAM.SPD[i].ModuleSize = (1 << gRAM.SPD[i].ModuleSize) * 256;
+ // size = ((u64)rows * cols * banks * ranks) * bit;
+ // (spdbuf[4] & 0x30) >> 4 : bank address bits
+ // (spdbuf[4] & 0xC0) >> 6 : bank group bits
+ // banks = (4 << addressbits) * (1 << bank group bits)
+ // ((spdbuf[12] & 0x38) >> 3) :ranks
+ // (((spdbuf[5] & 0x38) >> 3)+12) :rows
+ // ((spdbuf[5] & 0x7)+9) : cols
+ gRAM.SPD[i].ModuleSize = (
+ (((UINT64)1 << (12 + ((spdbuf[ 5] & 0x38) >> 3))) *
+ (1 << (9 + ( spdbuf[ 5] & 0x07))) *
+ (1 + ((spdbuf[12] & 0x38) >> 3)) *
+ (4 << ((spdbuf[ 4] & 0x30) >> 4)) *
+ (1 << ((spdbuf[ 4] & 0xC0) >> 6))) >> (20 - 3)
+ );

break;