Tag Archive:
kext
RealtekRTL8111.kext low speed issue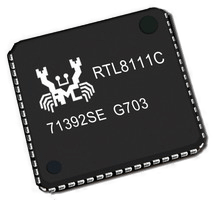 The Realtek ethernet chips can perform ugly with the RealtekRTL8111.kext and its default settings on the older Core2 machines (afp, smb, ftp, nfs, http as well).
To resolve the issue, set the enableCSO6, enableEEE, enableTSO4, enableTSO6 flags to false in the Info.plist file.
ASUS Radeon HD5850 macOS 10.12 kext patch
Here it is the newest patch for the ASUS HD5850. Works with 10.12+ only.
ATIConnectorsController: uakari
<dict>
	<key>Disabled</key>
	<false/>
	<key>Find</key>
	<data>
		AAQAAAAEAAAAcQAAAAAAABIEBAEAAAAABAAAABQAAAAA
		cQAAAAAAAAESAQMAAAAAAAIAABQAAAAAcQAAAAAAAAAA
		BgUAAAAAAAgAAAACAAAAcQAAAAAAACIFBQQAAAAA
	</data>
	<key>Name</key>
	<string>AMD5000Controller</string>
	<key>Replace</key>
	<data>
		AAgAAAQCAAAAcQAAAAAAABIEBAEAAAAABAAAABQAAAAA
		cQAAAAAAACIFAQQAAAAAAAQAAAQAAAAAcQAAAAAAABEC
		BgMAAAAABAAAABQCAAAAcQAAAAAAABAABQUAAAAA
	</data>
</dict>

UPDATE: On 10.12.4+, you must set the color depth to "millions of colors" with SwitchResX, to solve the color bug in the newest legacy driver.
ALC888 (revision-id: 0x100001) on 10.9 Mavericks

Talán egy hónapja, hogy sikerült feltelepítenem az Apple újabb rendszerének negyedik fejlesztői változatát, kisebb utánajárás és próbálgatás árán.
A hangot (ALC888) azóta nem sikerült a voodooHDA driver kivételével feléleszteni, amivel sajnos vannak problémák. Legfőképp az zavaró, hogy áthallatszik a mikrofon bemenet a kimenetre, és néhányszor megakad.
Most végre sikerült rájönnöm a probléma okára, és megosztom mire jutottam:
Az új rendszerben változott az IOPCI driver, így már telepítésnél belefutottam, hogy az évek óta Leopard-tól Mountain Lion-ig jól működő DSDT miatt, a PCI-busz konfiguráció beolvasása nem fut le, és az egész rendszerindulás megáll a PCI Configuration Begin üzenetnél.
A megoldás az lett, hogy nulláról újra szerkesztettem a gyári DSDT-t, csakis a szükséges módosításokat elvégezve.
Az AppleHDA hangdriver egy újabb olvasgatós kör volt: